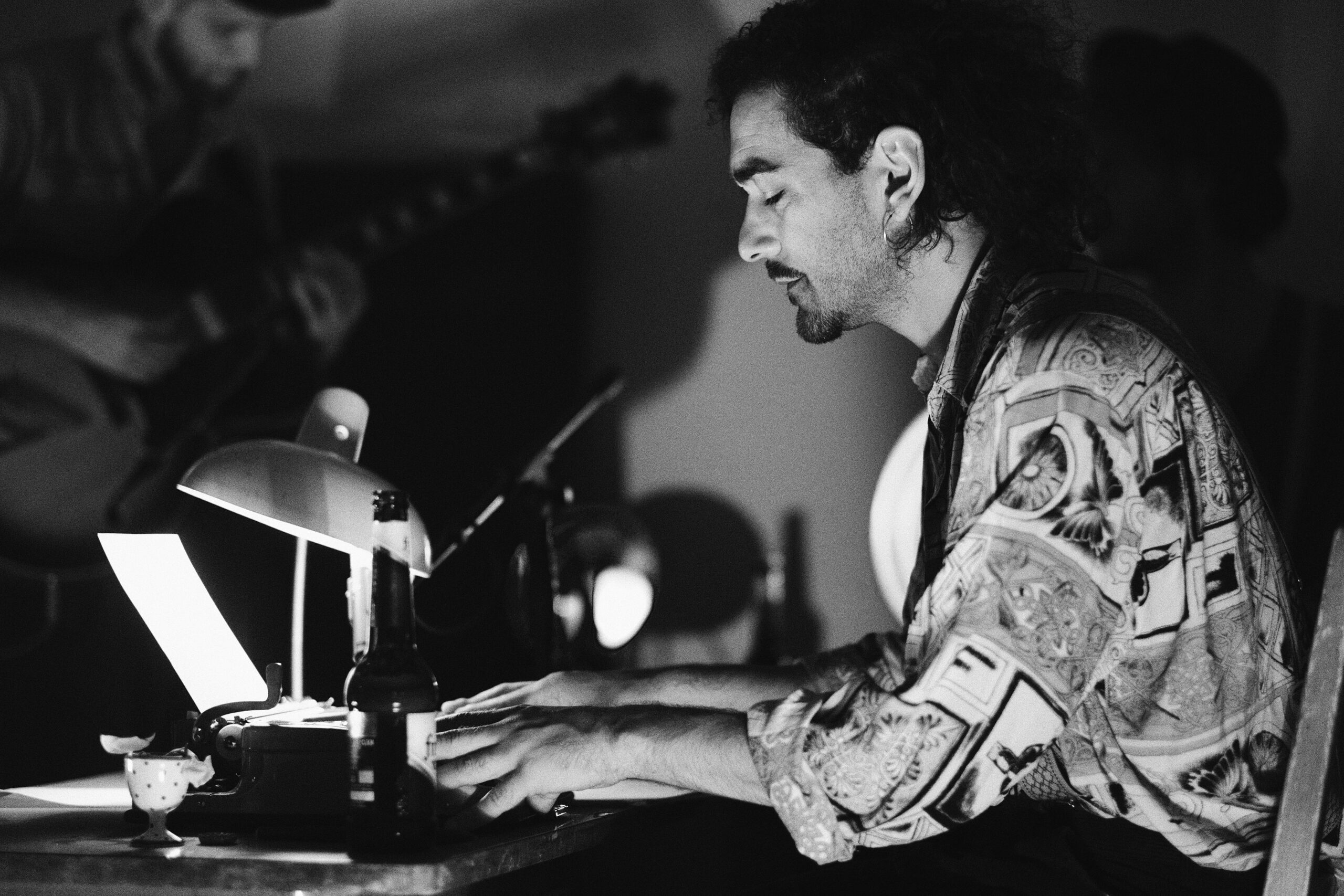 Written Portraits
WRITTEN PORTRAITS Session by Adrián Dozetas
What is a Written-Portrait? You and me sit in front of each other I observe and I write a poem about you and you get the poem in a paper as a present while artists of different disciplines like music, dance or painting, create the proper ambience and also portrays you. The poems can be written in Spanish, English, German and French.
This time with: Ahoo Maher painting portraits live and with Aron Hollinger portraying with live music.
Ahoo Maher works as an independent artist, Performer and curator in Vienna. She presents her works in the form of paintings, installation, and performances. The main subject of her work is living conditions from the perspective of women. She will be portraying you when you sit down.
Aron Hollinger, composer and musician based in Linz, Austria. He writes and performs for several formations of jazz, world music and transdisciplinary art projects. He will also portray you live with music.
And of course Adrián Dozetas on the typewriter.
Stay connected for more info: dozetas.com