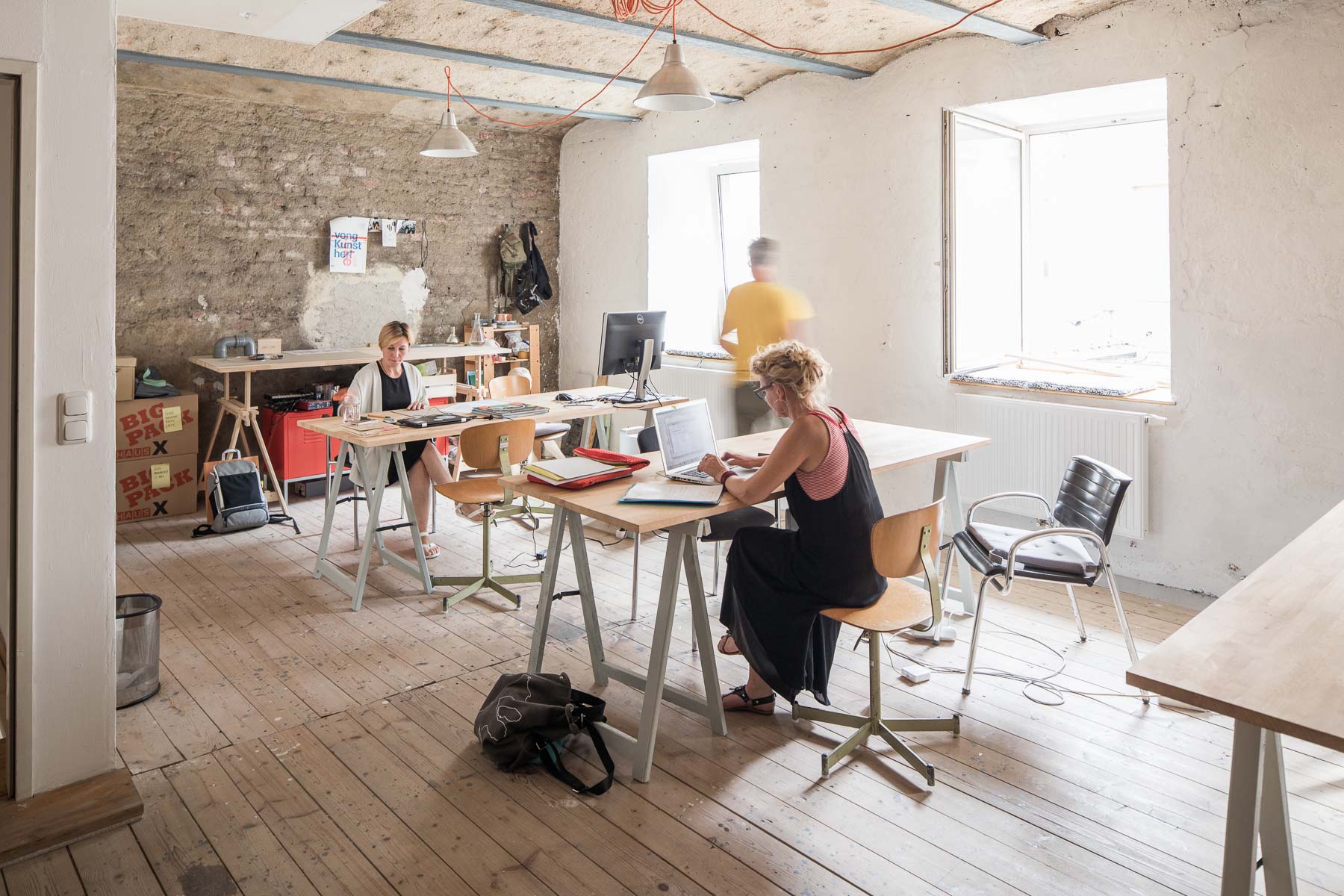 An important part of the concept of the DH5 is to offer a workplace. As in most coworking places this means usually not just a physical place but also a social offer. Some important notions about DH5:
We are absolutly central. Our place is in the middle of the heart of Linz. That is perfect to be reached by public means of transport, for you but also for your clients.
What makes us different:
We are the only coworking space in town, that is 24×7 accessible.
We are not in the center, we are "the center".
Women traditionally are majority in DH5.
We have "the terrace", our social hotspot in the warm seasons.
We are an art club with coworking space, we are not a commercial coworking space and we are not organizing business events.
Pricing: 120€
You can come and try how it feels to work here, just write us an email!