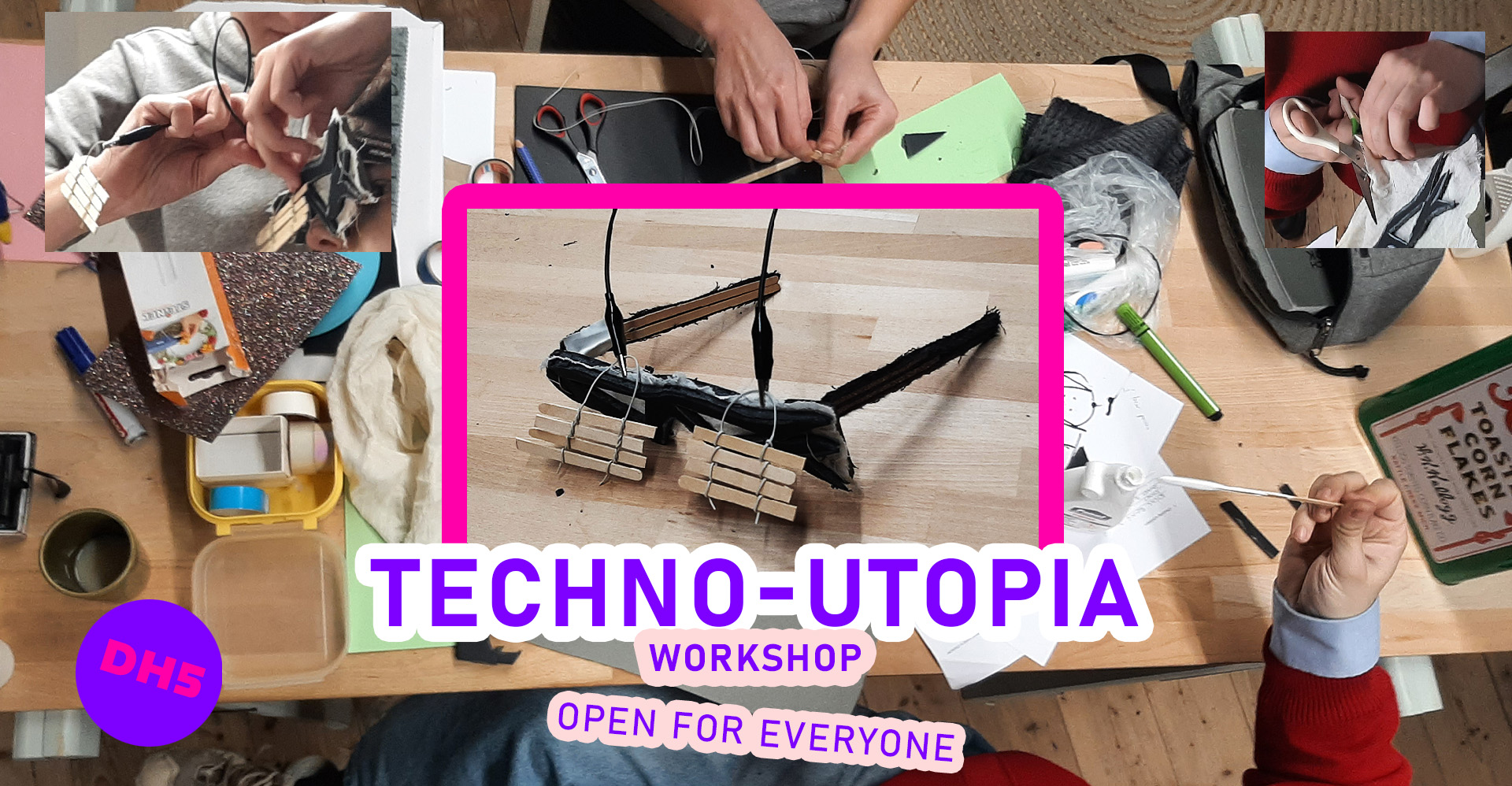 Next Comic: Techno Utopia
Wie könnte Gandalf das Datenschutzproblem von intelligenten Geräten lösen, die Daten über uns sammeln? Wie könnte das Hovercraft Nebukadnezars mit der ungleichen Verteilung des Reichtums in unserer Welt umgehen?
In diesem Workshop stellen wir uns vor, wie unsere LieblingsheldInnen mit ihren Hilfsmitteln reale Herausforderungen meistern würden. Wir werden die Werkzeuge, die wir zur Rettung der Welt benötigen, mit Klebstoff und Papier prototypisieren und über die utopischen und dystopischen Aspekte unserer Kreationen nachdenken.
Alle Altersgruppen sind willkommen. Es sind keine Vorkenntnisse erforderlich. Der Workshop ist kostenfrei.
Die Materialien werden von den Veranstaltern zur Verfügung gestellt.
Eine Anmeldung ist nicht verpflichtend, aber erwünscht: robots@dh5.space
Dieser Workshop wird von Thomas Preindl and Sara Mlakar, zwei Forschern, Künstlern und Technologieenthusiasten, geleitet.
Workshop in deutsch und englisch.
Ort: DH5, Herrenstraße 5, 4020 Linz
—————————————————————————
Date: Sunday 26th March
Start time: 15:00 // Duration: 3h33min
Techno-Utopia
A workshop for envisioning the future with Fantasy and Sci-Fi fans
How could Gandalf solve the privacy problem of smart devices collecting data on us? How could the Nebuchadnezzar hovercraft deal with the unequal distribution of wealth in our world?
In this workshop, we will imagine how our favorite heroes and their tools would tackle real-world challenges. We will prototype the devices we would need for saving the world with glue and paper and reflect upon the utopian and dystopian aspects of our creations.
All ages are welcome. No previous knowledge is required. All ages are welcome. No previous knowledge is required. No registration fee.
Materials will be provided by the organizers.
Registration is not mandatory but is desirable: robots@dh5.space
This workshop will be led by Thomas Preindl and Sara Mlakar, two researchers, artists, and technology enthusiasts.
Location: DH5, Herrenstraße 5, 4020 Linz