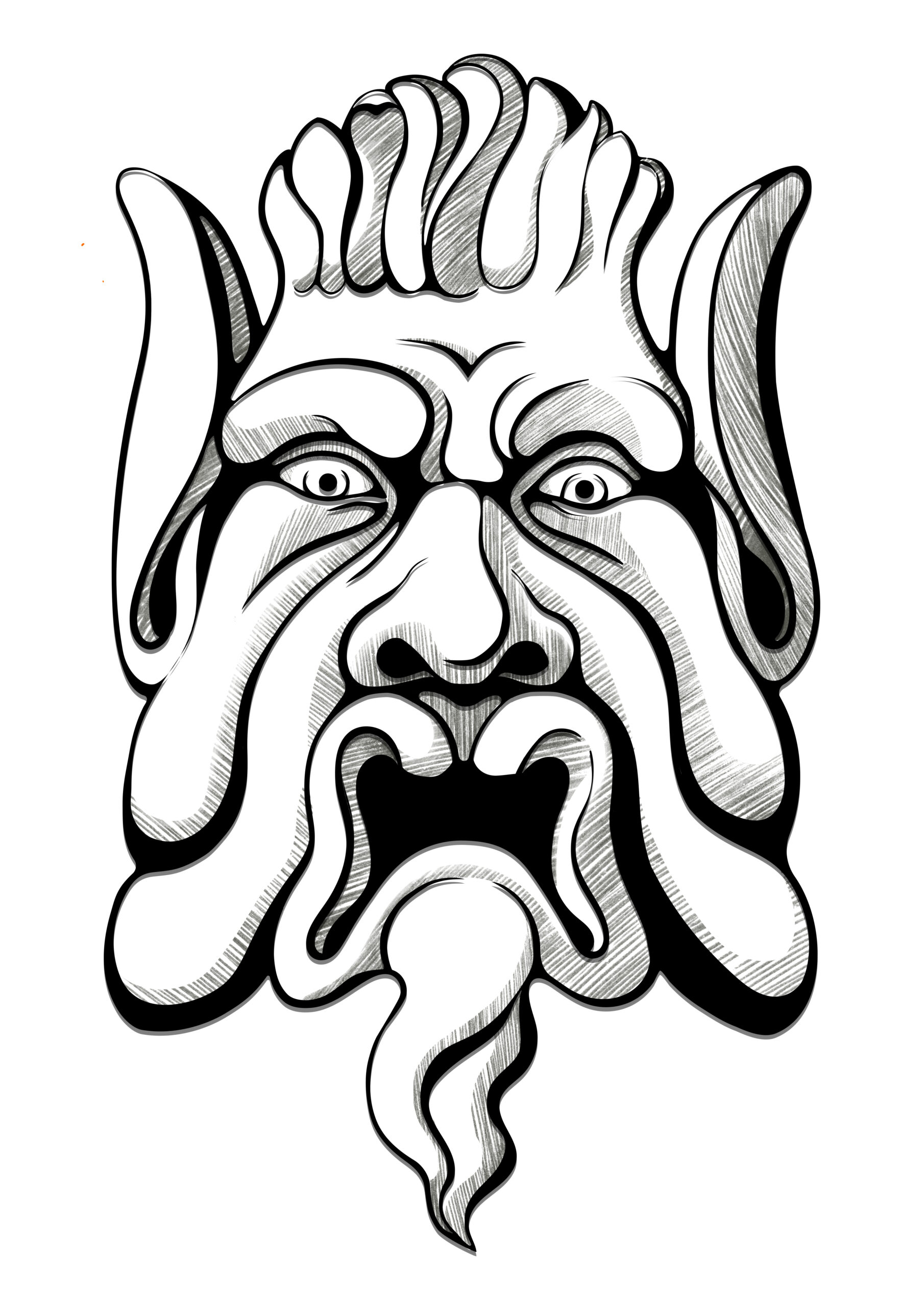 Next Comic: Guardians of Budapest & Vienna
Mascarons are the elements of architectural grotesque, i.e. the non-functional ornamentation of building façades. Usually, mascarons appear as a relief of a mythical creature's head or that of an ancient hero placed above the entrance door, as well as on top or at the sides of the windows. By their origins, mascarons have a specific symbolic meaning: they are the guardian friends of people living in the building, befriended spirits that protect the inhabitants from the evils seeking to enter the house. For "Guardians of Budapest and Vienna" I recreate hundreds of unique mascaron designs from two historically connected cities—Budapest and Vienna—which convey two different ways of representing the national identity through architecture. These designs will create two "faces" of the "frenemies" of the former Austrian-Hungarian Empire in an immersive installation. The project also includes a comic story, in which different mascarons share the secrets of those they guard, spread gossips, and tell the story of the cities from their points of view.
Kat Suryna is a visual artist and graphic designer with a strong background in academic philosophy. Her work has been exhibited in Estonia, Hungary, Austria, Hong Kong, and Denmark. Kat's art focuses on gender identity, life in megapolises, architectural narratives, and media literacy. As a researcher and educator, Kat Suryna is interested in Science and Technology Studies (S&TS), particularly, in the construction of scientific credibility and public oversight of industrial infrastructures.