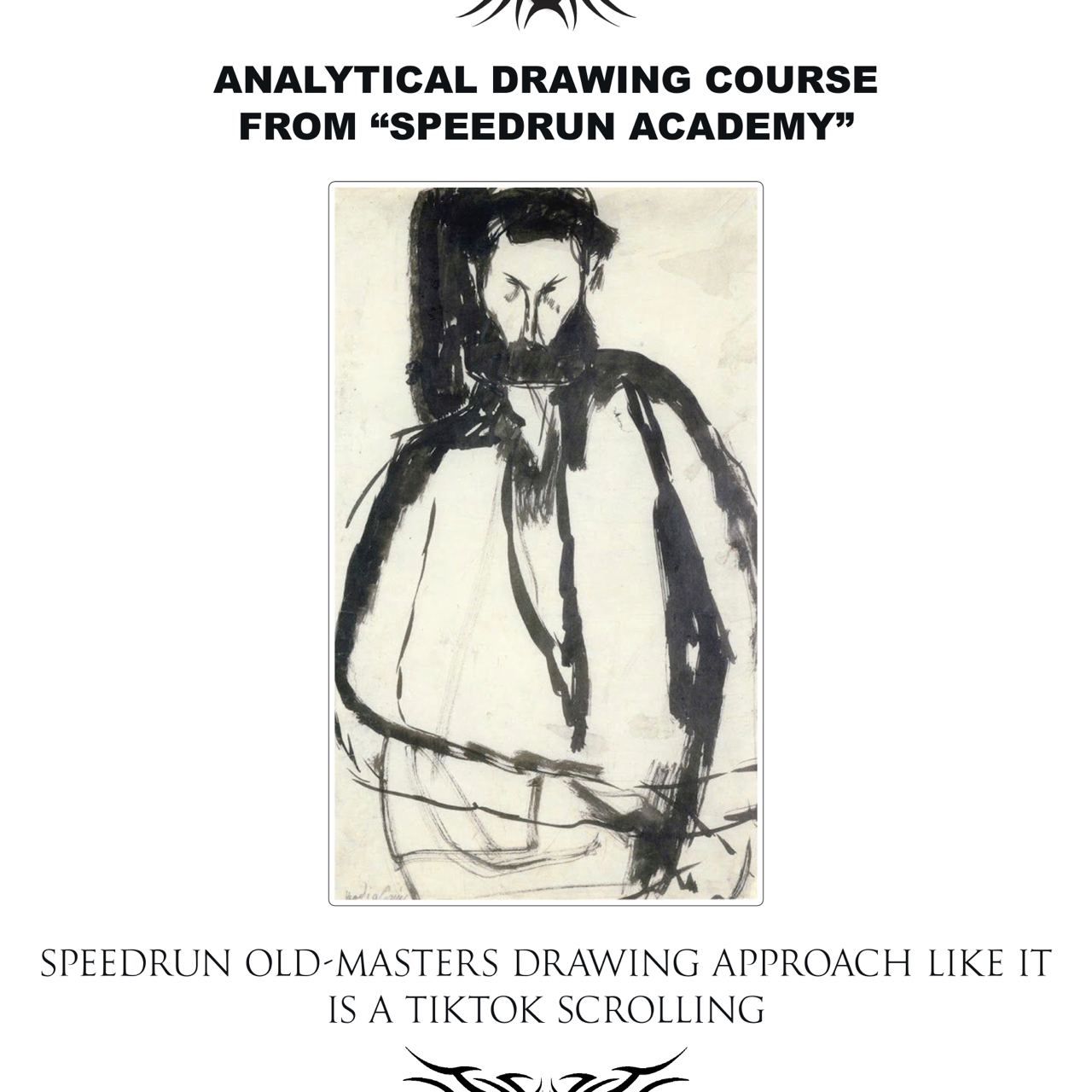 Analytical Drawing Course from "Speedrun Academy!"
We are offering academic drawing classes for everyone. In our course, we are teaching how to use analysis while drawing. Apart from the basics, we also teach anatomy. So, after our lessons you will become a confident drawer. At our course you will learn everything starting with simple forms and moving towards a human figure. Course includes drawing from gypsum heads, still life's, portraits. Our main references are Russian academy teachings and old-masters work.
We are two teachers, Maxim and Polina, both coming from traditional academical education. Today, we work in contemporary art space.
We welcome you to join our group and start exploring the world of academic analytical drawing!
5€