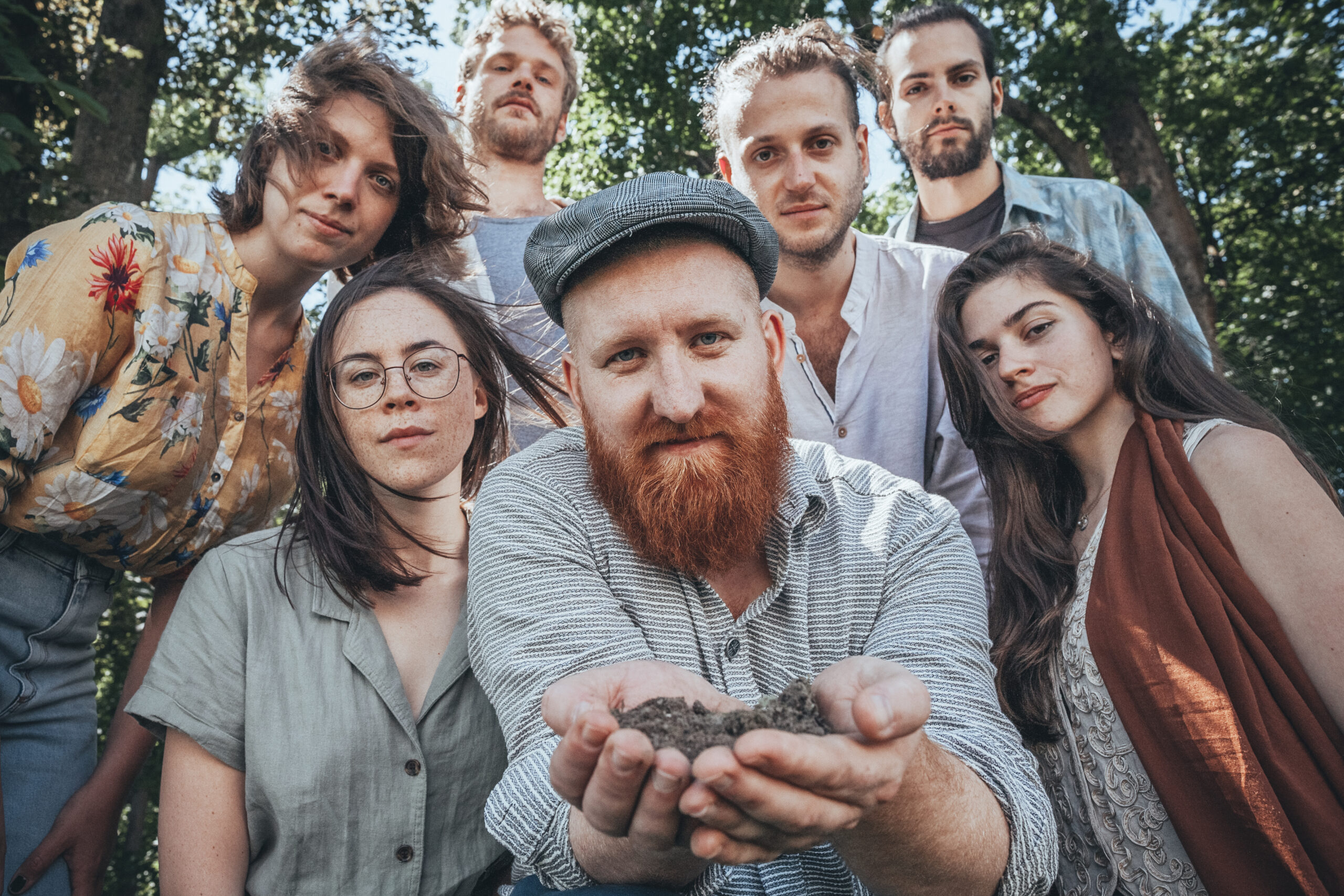 Doppelkonzert: Bastards Mustard & Pumn de Țărână Band
Einlass: 19 Uhr
Eintritt: 15 Euro
______________________
Bastards Mustard
______________________
Bastards Mustard is an international band from Austria having one fundamental goal: To shake the stage and enthrall the audience with their show. The roots of their music lie in rock and pop, as well as in funk and soul. Juicy hornlines, catchy guitar riffs, sophisticated drum patters, earthly vocals and galvanizing basslines are some features of the Bastards' sound, which moves between warm-hearted pop, ecstatic funk and alternative rock / indie. Although the six musicians are sons of different mothers, the Bastards have a common mother: Linz as the hood, where these musical siblings got to know each other during their studies and played their first gigs off-the-books, often in underground bars and moisty cellars. They recently released their debut album "King of the Fools" and are always motivated to hit the road and share their excitement and entrancing power on stage, for an experience that one wouldn't forget.
Pumn de Țărână Band
______________________
Pumn de Țărână Band is the brainchild of Romanian-born rapper and writer Onisim Lungu who has been living in Austria since 2002. The septet was founded in 2019 and soon developed into an innovative project which aspires to create moods and tell stories. Defying clear categorization, the music oscillates playfully between lyrical aesthetics, Balkan dances, contemporary jazz and subtle hip-hop rhythms. In the same way, Onisim's Romanian rap lyrics captivate the listeners with contrasting poetic qualities such as real/surreal and extravert/contemplative.
Featuring exclusively Romanian lyrics on their debut album "Muza din Hostel Costel", the band is currently working on new repertoire with German lyrics.